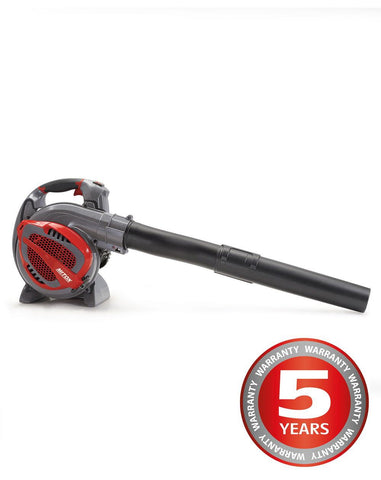 Mitox Garden Blower Vacuum 280BVX
Mitox Blow Vacuum Machine Model 280BVX
A blow and vacuum garden machine for complete garden tidying from the Mitox range of leaf blowers and vacuums. 
Available now from JBW Smith of Cupar Fife is the 280BVX which benefits from a premium lightweight design and powerful 27.6cc engine. This is not just a blower but has the added benefit of having a vacuum function. Concentrate your leaves into one place and simply attach the vacuum tube and collection bag, and job done!
With ta weight of 4.8kg the Mitox blower vacuum can switch between two modes. The collected leaves are reduced in volume by a ratio of 12:1 due to the integrated metal mulching tri-blade. The 50 litre non-degradable bag is zipped for easy emptying into a garden bin or compost heap. 
The engine is isolated from the handle and thus has an exceptionally low vibration level.
---
We Also Recommend